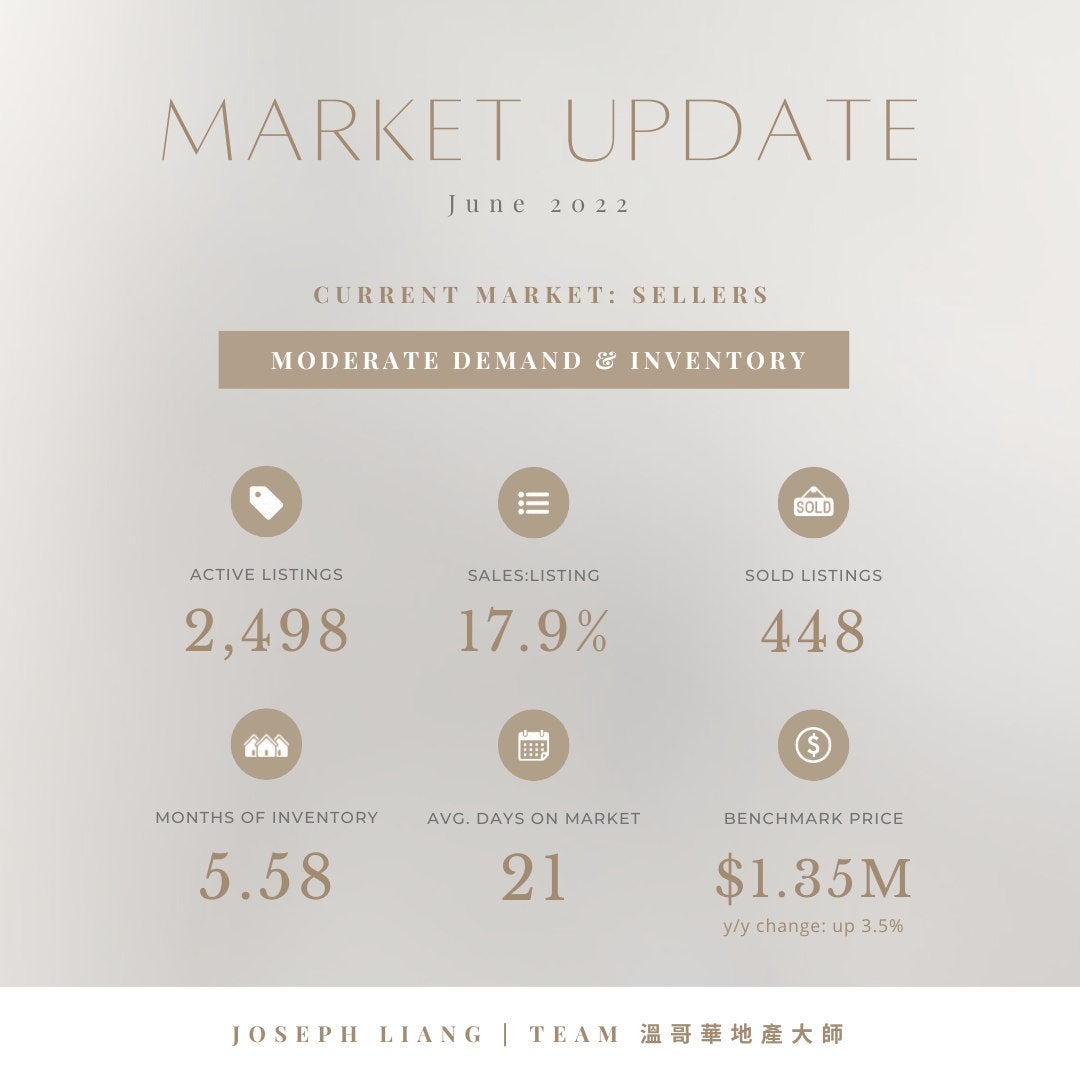 Yes, we'll talk about the elephant in the room.
Interest rate. Last month, Metro Vancouver's real estate market reacted to the interest rate hikes by pumping out less transactions. We were actually at a whopping 23% drop below the 10-year June average. The month ended with only 2,444 homes changing hands on the MLS.
For now, we are not noticing bi...