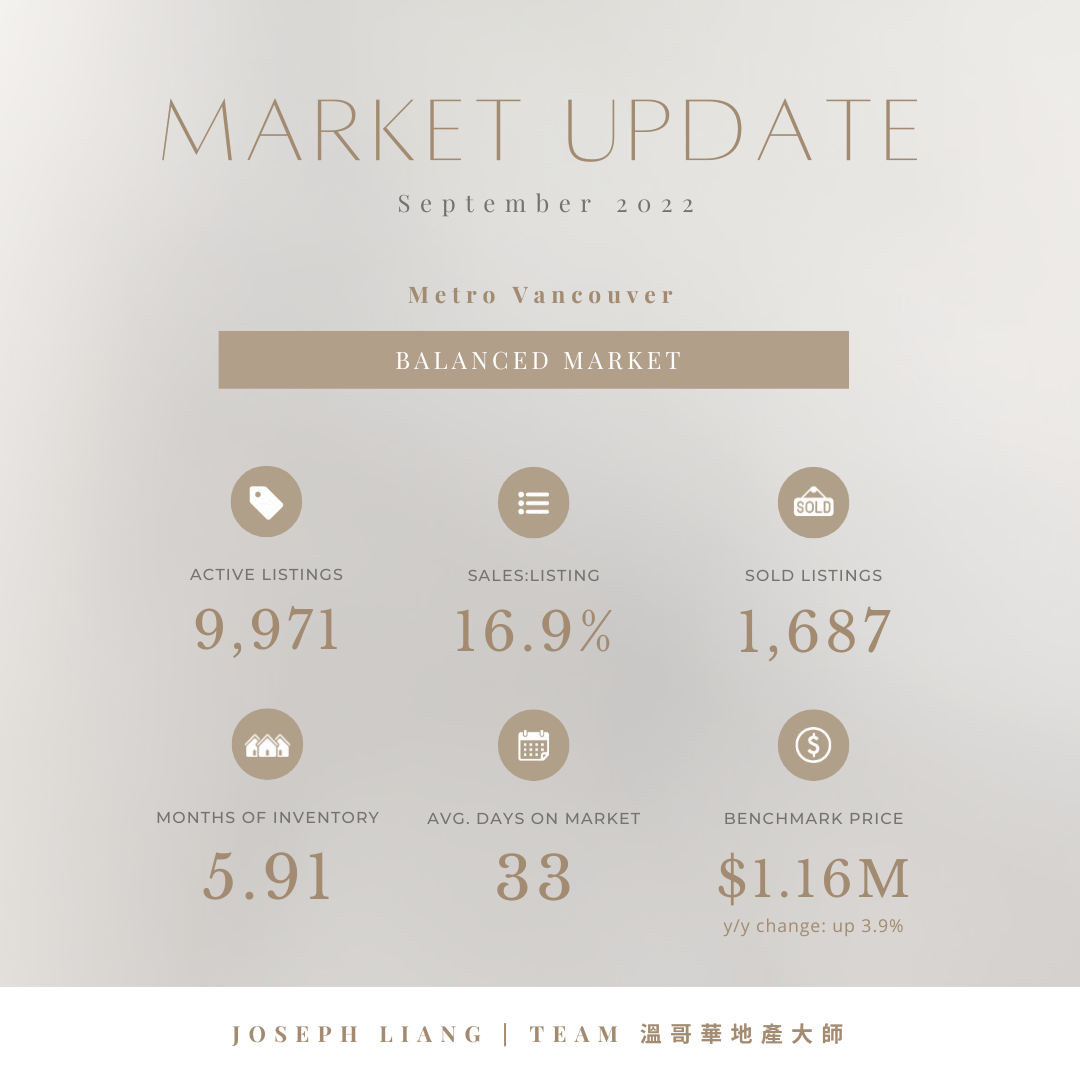 FROM JOSEPH
QT pain is felt around the world
, and many asset classes are down for the count. 
Some Wall 
Street indices
 are down ~20 - 30% compared to the beginning of the year. In crypto land, things aren't looking better. The leading cryptocurrency 
Bitcoin
 is down 60% since January and 
Ethereum
, the second most popular, is down 65%.
    Real estate has been faring better. Cities like 
New York
 and 
Sydney
 are at an even or coming in slightly versus January. Vancouver is in the same boat. We are at a slight dip compared to January, but still in the positives year-over-year. 
    Canada is going strong with its 
quantitative tightening programs
. Our real estate market, being very sensitive to interest rate changes, responded to how everyone anticipated. Cost of acquisition is up, which in turn drives down demand, then, when continued, puts a drag on market prices.
    With that said, the fundamentals of Vancouver's housing market has not changed. There is an ever-increasing demand for new housing. And the supply is still playing catch-up. Also, any policy change can create knee-jerk responses in the marketplace. In the event of an 
UK-esque 
policy pivot
, housing prices can have another rally.
    Markets will always come and go. But now with a healthy supply of inventory on the market, people can actually makes good choices and 
avoid unreasonable compromises
. If you are in the position with good amount of down payment, it's a good time to buy. You are more likely to land a great find that checks all the boxes, AND walk away with a good deal. Check your personal finances, confirm with expert advisor that have your best interest in mind, and make good choices!
    Hope you are enjoying the so-far dry October. I certainly am (check my Instagram for pretty photos). Remember to dress for warmth when you are out there enjoying the lovely fall colours!
    Until next time.
Your Favourite Realtor
Joseph Liang
10/12/2022
LINKS
2022 SEPTEMBER STATS PACKAGE
VANCOUVER WEST MARKET STATS